By Bhawna
Mushroom Pasta is a flavorful pasta dish with sautéed mushrooms and herbs. It traditionally has long noodles such as linguine or fettuccine. It has sautéed mushrooms like shiitake, cremini, or oyster mushrooms. It has a creamy sauce in it.
Best things about Mushroom Pasta
You do not have to make the white sauce separately. The sauce can be made when you are in the process. This makes the mushrooms, garlic, and onions get mixed with the milk. And as it gets thicker, a creamy sauce gets created. You can top the dish with cheddar cheese. Then, you need to bake so that the cheese gets melted. So, this creates a crust to the top.
Mushroom Pasta is a versatile dish. If you are bored with tomato sauce kind of pasta, then this is a recipe worth trying. It is easy to make. It is a meal in itself. It is perfect for busy days.
Some key steps in the making of Mushroom Pasta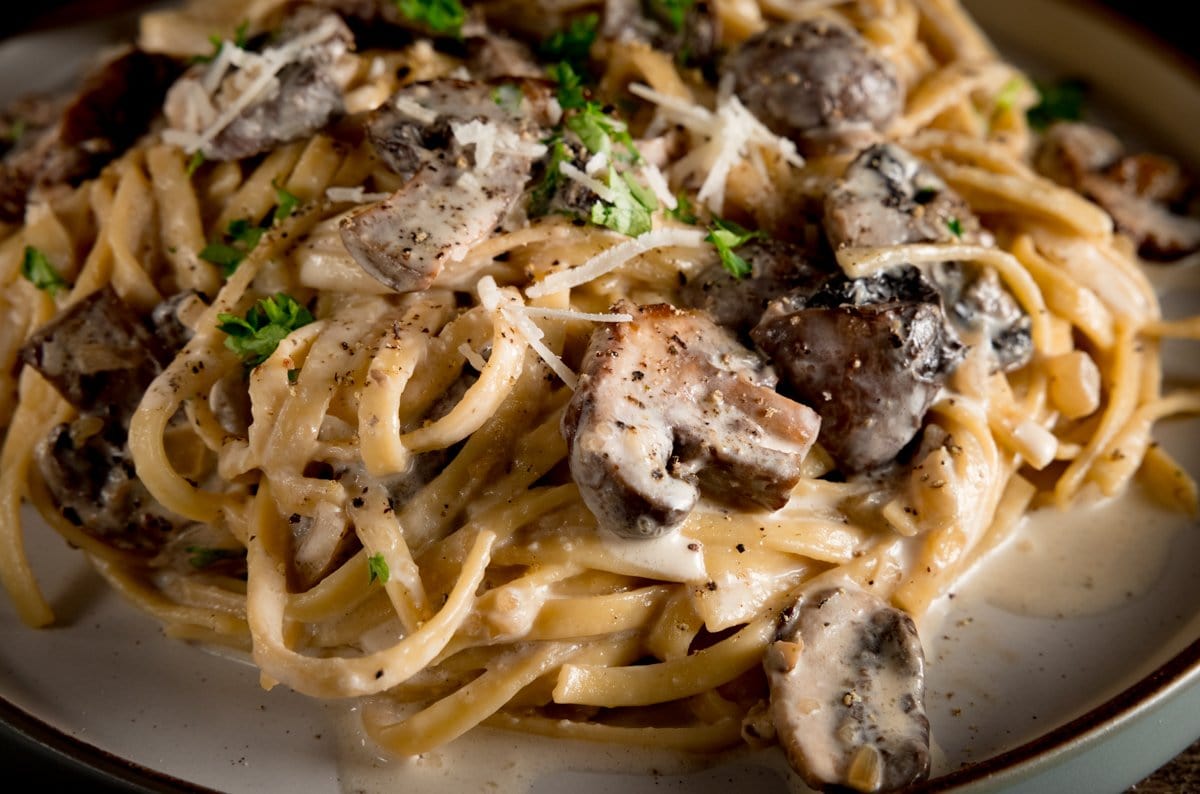 The key steps are boiling the pasta, melting butter and oil, adding mushrooms, adding spices, adding pasta, and adding cheese.
So, the first step is boiling the pasta. You should add salt to pasta with water. Reserve one cup of pasta water for adding later to the sauce. Then, melt butter and oil in a large skillet. Add mushrooms. Cook until they turn golden. Then add salt and pepper. Then add pasta. Then add the reserved pasta water. Add cheese. Toss the whole thing. The sauce will thicken. You can add more water if required. Garnish with parsley. You can add cream and cheese. You can bake the cheese so that it melts. You can also add veggies like broccoli, cauliflower, or any other veggies to increase nutrition.
Tips and Tricks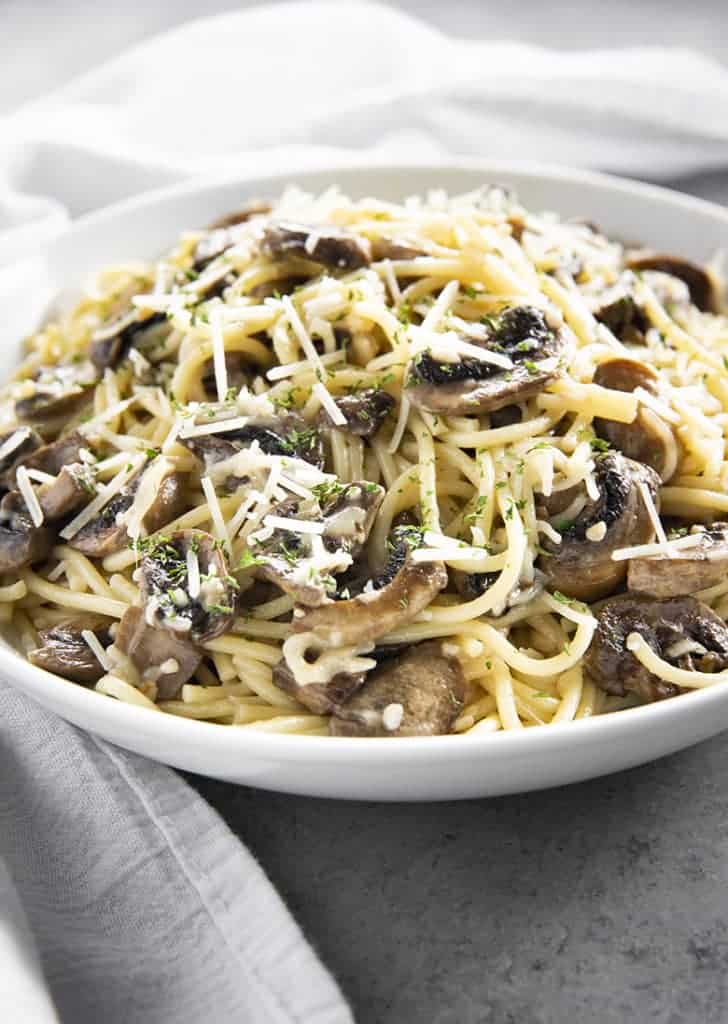 You should use mushrooms of the same size. This will give you the best results. You can also cut the mushrooms into equal sizes. Do not pile up the mushrooms one above another in the pan. If you pile up the mushrooms, then it will result in steamed mushrooms. You should also dry the mushrooms clearly. This is because mushrooms absorb water very quickly. So, drying them properly after washing will ensure a nice texture in them as you cook them. Instead of fully immersing them to the water, you can wipe any dirt from the mushrooms with the help of a paper towel. Do not cut the mushrooms too thin. This will almost make the mushrooms next to nothing.
Traditionally, there is a heavy cream in mushroom pasta. But you can use vegetable broth too. If you are using vegetable broth, add it along with a little lemon juice. You can mix different kinds of mushrooms. This will increase the flavor of the mushroom pasta. You can always add a variety of vegetables and fresh herbs to the dish. This will make it tastier and add more nutrition. You can add red pepper flakes, thyme, oregano, spinach, broccoli, or any other vegetables. You can steam, saute, or roast the veggies.
You can replace penne, ziti, and farfalle pasta with macaroni pasta. Pasta should be cooked until it has a slight bite to it. Pasta shouldn't be very soft. You can add olive oil to make it nutritious. You can add a combination of olive oil and butter to the mushrooms. If you use only butter, the bottom layer of the mushrooms will vanish it. This will make the mushrooms dry. You can add a little olive oil later. You can make the pasta creamier by adding 2-3 tablespoons of heavy cream. You can add cremini mushrooms instead of button mushrooms. To even out the butteriness of the mushrooms, you can reduce the butter melted in the skillet and add a little olive oil. This will heat the butter without burning it and the mushrooms will get brown faster. Then when the mushrooms are golden, you can add a small amount of butter.
You should keep some of the pasta cooking water aside. This you can use with the pasta and mushrooms later. The starchy water will thicken with butter in the mushrooms. This will create a nice sauce.
Seasoning the mushrooms is also essential. So, you can add salt, black pepper, and rosemary.
The butter should be minimum of 2 tablespoons. You can add 1 tablespoon of olive oil. These are like the minimum quantities or else the pasta would be dry.
Pasta becomes dry when refrigerated overnight. So, for reheating, you can reserve one-fourth cup of pasta water. You can add the pasta water. Then microwave reheat. Toss well. This will give juiciness to the pasta.
You should saute and let the mushrooms get caramelized before adding cream. You should always cook the pasta according to the cooking time given on the packet. Cooking time varies according to different brands. You should use a large pan so that heat gets distributed evenly. This is essential for caramelizing the mushrooms.
Mushroom pasta should not be frozen. It can be kept in air-tight containers in the fridge. You can reheat it.
The nutritional aspect of Mushroom Pasta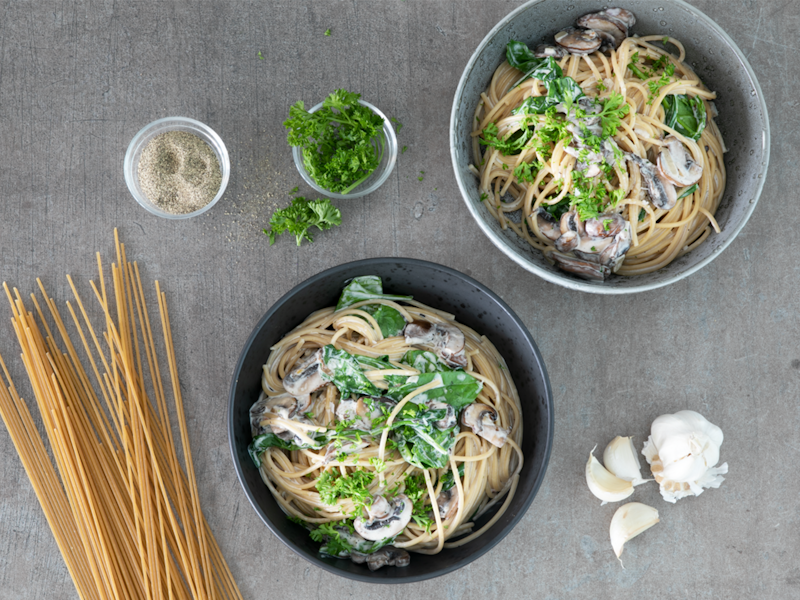 Mushroom Pasta essentially contains mushrooms. Mushrooms are full of nutrition. They provide antioxidants. They have nutrients that protect the body from cancer. They contain vitamins and minerals. Mushrooms contain dietary fiber. Dietary fiber helps manage type 2 diabetes. Mushrooms are good for heart health. Mushroom is a superfood.
Variations of this dish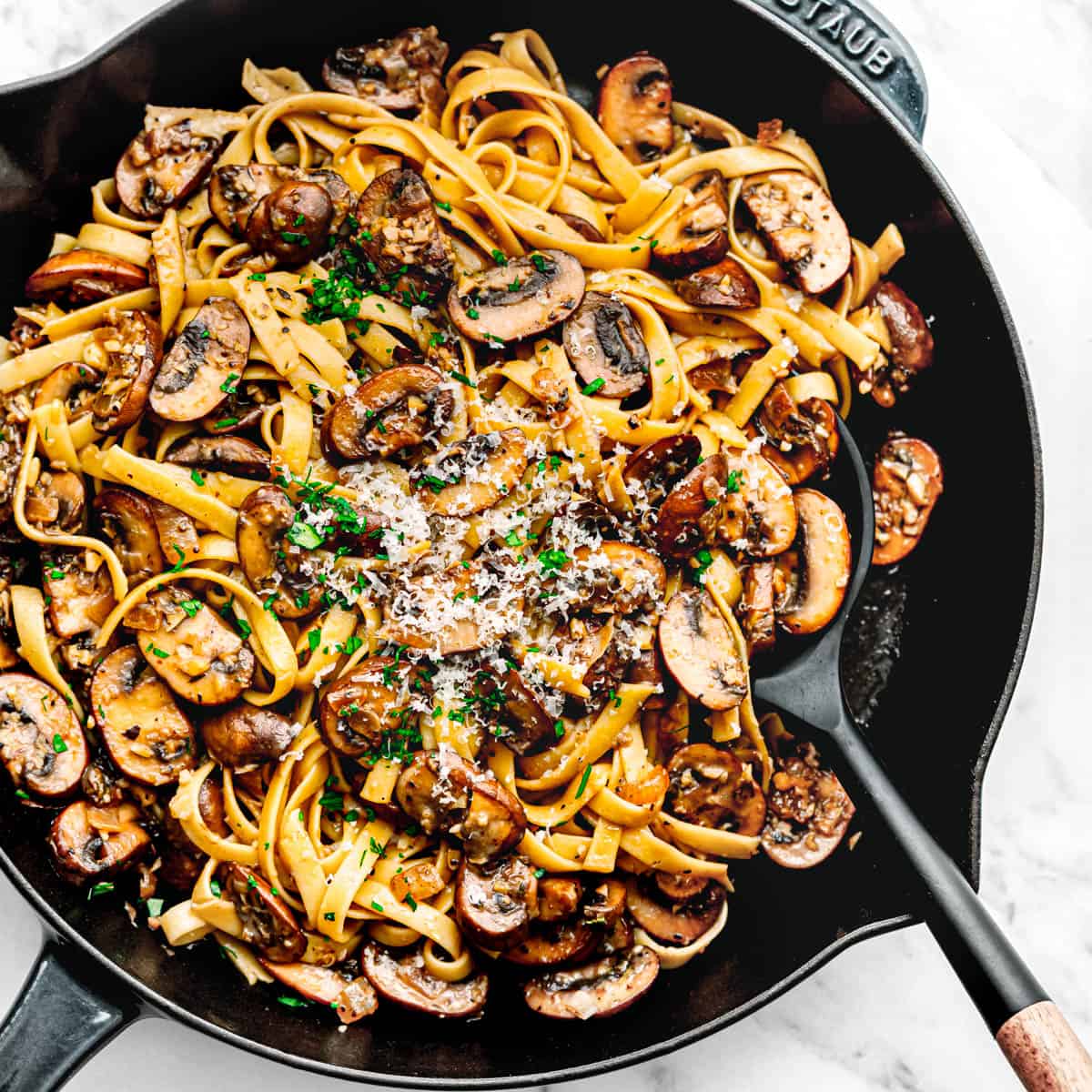 You can use bell peppers in this dish. This can be an additional veggie. You can yellow, red, or green bell pepper. The dish can be made with only mushrooms but you can also add corn, baby corn, broccoli, carrots, cauliflower, or any other veggies in it. You can add the extra vegetables at the end. Ensure that everything gets coated by the sauce.
You can use thyme. Thyme tastes good with this pasta.
Complementary dishes with Mushroom Pasta
You can serve it with Tomato Soup. You can also serve it with toasted brown bread. These dishes make the taste of Mushroom Pasta even better.
Conclusion
So, mushroom pasta is a creamy dish. You do not need to make the sauce separately. It is made in the process. Make sure you cook mushrooms properly. Do not cut them too thin. Add reserved pasta water to make the pasta juicier.